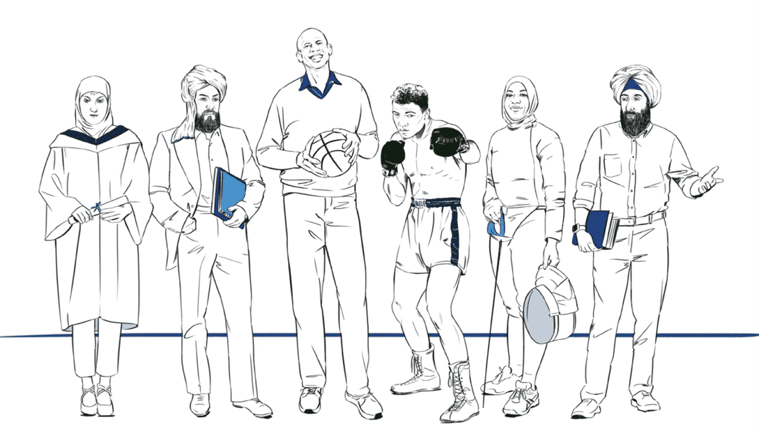 Wahed Product Launch
To announce the launch of their international iOS & Android Mobile app, Wahed (an online Halal Investment Platform) sought to release a promotional video.
The company approached me to create and direct a 45-second animated video that will announce to 130+ countries user access to their app on Google Play and App Store.
REVOLUTIONISING AN INDUSTRY
As the platform facilitates ethical investing, we chose to feature an array of inspirational icons who made significant contributions to their communities and the world at large.

Anticipating the users to relate and look up to these icons, I designed visuals that recall well-known figures such as Muhammad Ali, Kareem Abdul-Jabbar, Ibtihaj Muhammad, Fatima Al Fihri, Muhammad ibn Musa al-Khwarizmi, and Hasan Ibn al-Haytham.

See below for the design process that brought this animated video to life.
STARTING POINT
Script outline for the storyboard.
A voice actor was subsequently hired to read the script, creating a voice-over which allowed me to draft an animatic.
The potential user should feel motivated and inspired to use the app. The music we applied to the video has a forward-moving, action-inspiring tone/melody.