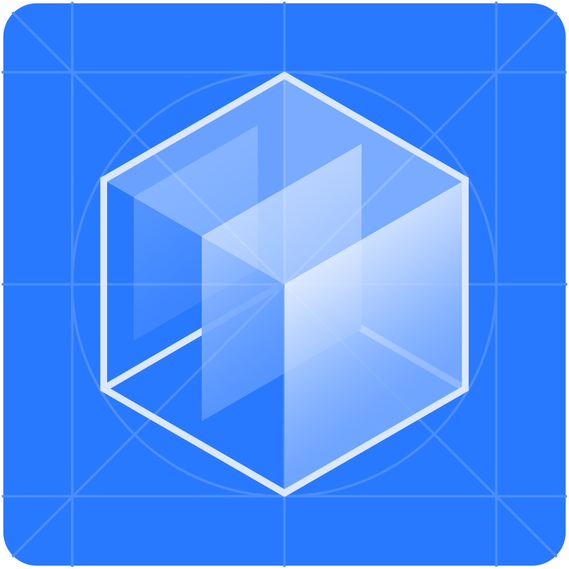 Google ARCore Depth Lab
Google approached me to design the icon logo and banner art for the Depth Lab app launch, as seen here on Google Play.
The ARCore's Depth API public release lets developers build occlusion, collision, smart pathing and more into AR apps.
The Depth API is a groundbreaking integration of artificial intelligence (AI) and augmented reality (AR), using Google's 'depth-from-motion' algorithms to generate a depth map from a single camera. (Forbes)
STAGE 1
I proposed 30 logo concepts, experimenting with "DL" monograms and geometric pictorial marks.
The design alluded to depth in the environment, measurements, and/or three-dimensionality.
STAGE 2
After we selected top 3 concepts with the Google AR team, I moved into Stage 2, refining the sketch drafts into rough digital versions.
To stay on-brand, all concepts follow the hexagon shape which is used extensively in the ARCore app suite.
STAGE 3
We went with concept #1 which I developed into a finalized logo design featuring planes projected into 3D space of glass-like cube.
The design reflects other concurrent Google AR apps in its medium-blue color direction, white gradient suggesting transparency, and background grid alluding to measurements and "prototype" feel since this app is to be used by developers rather than consumers.
FINAL DELIVERABLES
Three deliverables included:
DISTRIBUTION
The app was launched on Google Play store on June 2020.