Live Design Coaching via Zoom
Welcome to the private design coaching program! Throughout my career I had the privilege to create for clients such as The New York Times, Netflix, Google and ESPN. I lecture design and animation at UC Berkeley Ext. You can learn more about me on the Contact & About page.
The aim of the 1:1 Private Coaching Program is to guide you in transforming your identity into a designer, animator and/or illustrator. Together, we'll tackle this transition so you can hit the ground running with confidence.
This is a live one-on-one instruction via Zoom. Quiet simply - private coaching allows me to tailor each lesson to your specific needs, provide feedback, and fast-track your learning. What skills or softwares you want to get the hang of? Create a professional portfolio website or better your branding? I look forward to working closely and hope it will lead us to build a lasting professional relationship and assist with you with integration into the design community.
The program draws from my field experience of 11+ years. Thus, I'll guide you through the ins and outs of the industry, including "real-life" production workflow with clients, agencies, and art directors. I will share my do's & don'ts when it comes to landing new jobs, self-promotion, e-mailing, invoicing and contracts. You will graduate knowing how to set your design practice apart through branding, website layout, logo and business card design, process work features, social media integration, workshop offers and more.
PROGRAM SPECS
I offer only 3 spaces per month, to support a few designers who are eager to learn/expand on their portfolio website set-up, freelance business skills, motion graphics, animation or illustration kills. What the program includes:

Intensive 1-month program, 8 hours of private 1:1 instruction
1-hour discovery call
120 min Zoom coaching session per week
Personalized

Class Outline &

homework acti

on plan



Accountability & Check in e-mails once per week
Video recordings of all software coaching sessions

Certificate of completion
Ability to extend your Program for Continued, Ongoing Support after one month
Pricing: $ 2,000 USD. Payment plans available.


See below for program specializations

offered.

You can also mix & match specific skills based on what

you

want to learn.



All levels welcome - brand new to established designers - I got you. Let's learn and up-skill!
APPLY
To apply, e-mail me at hello@ivetaka.com (or fill out the form below) with as much as detail as possible. I'll get back to you within 24 hrs to set up and hop on a discovery call to see if working together is a great fit. I look forward to connecting with you and learning all about your professional goals!
PROGRAM SPECIALIZATIONS & SKILLS
1 / PORTFOLIO & FREELANCING
In this most popular program we will build a portfolio website, design your branding and master the business of freelance including self promotion and invoicing.
Website set up

Securing a domain and custom email
Branding strategy
Logo design & business cards
Self-marketing and promotion
Landing jobs
Quotes, pricing and Invoicing
Optimizing work for online search
Social Media integration
Capturing process work (wip)
Industry / client practices
Contracts and Copyright
Workshops & Trainings production
2 / ROTOSCOPING ANIMATION
Learn the technique, tricks, shortcuts and full-cycle production of rotoscope animation. Using live action as a base, rotoscoping allows you to draw realistic motion and dive with comfort into animation.
Frame-by-frame animation
Photoshop Timeline
Adobe After Effects
Digital technique via Wacom
Digital technique via iPad
Hand-drawn technique
Equipment & process of traditional animation
Using video as a base for animation
Choosing footage for rotoscoping
Understand frame rates (fps)
Pre-production - style sheet & animatic
The Visual Music method - animating with audio
Smooth motion & speed variations
3 / DIGITAL ILLUSTRATION
Learn drawing techniques, brushes and shortcuts of digital illustration in Photoshop or Procreate. Familiarize with real-life production workflow when working with art directors and clients.
Adobe Photoshop
Wacom tablet
iPad & Stylus
Working with layers
Using the right brushes
Photographs as an inspiration
Chiaroscuro
Color theory
Illustrating movement
Realism vs stylization
Collaborating with Art Directors
Efficient production workflow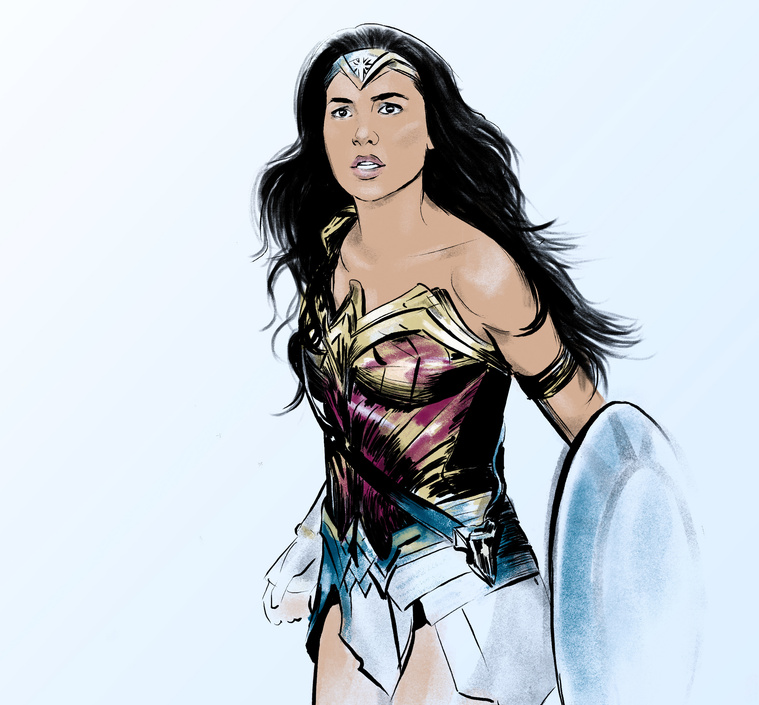 4 / MOTION GRAPHICS
Learn After Effects techniques, tricks, shortcuts and production workflow as you design motion for typography, shapes and images.
Adobe After Effects
Effects & Filters
Keyframing and compositions
Kinetic font
Animating shapes and graphics
Animating with paths and masking
Graph Editor
Drawn-on effects
Synchronization with music
Exporting video format and GIFs
Render Queue and Adobe Media Encoder
Synchronizing workflow with Ps and Ai
TESTIMONIALS
"Iveta's rotoscoping workshop was amazing! The entire Google UX team had a great time with the workshop. At first I thought it might be nearly impossible to do so, looking at the wonderful examples, but Iveta's considerate teaching helped break down the process and give us tips and tricks for creating illustrations that captured the movement of each scene. Even without design experience myself I was able to contribute to our project. She was considerate to check in with each person 1:1 and gave useful and friendly feedback to each person, creating a supportive atmosphere for the experience. At the end of our workshop we had a beautiful 30 second clip that brought together the entire team's many illustrations into one piece. It was a refreshing and wonderful way to bring the team together!
- Naomi Amakawa, Google, Administrative Business Partner
___


"Iveta is a passionate and experienced artist and teacher who communicates her field in a very well laid out and encouraging way. I was relatively new to animation when I began with Iveta so was still intimidated by the medium but I felt way more orientated and confident with animating even after the first lesson. Iveta showed me how to use different software and techniques to express my individual animation style and develop my skills and ideas. I even received arts council funding for a short animated documentary. I definitely recommend Iveta as a guide to support unfolding your creative voice as an animator."
- David Rendall, animator
___


"Iveta is an incredible animator-instructor. I had the pleasure to work with her as a partner at TAIS (Toronto Animated Image Society) and to be her student. She is not only a fantastic professional, but she always takes the initiative to make the collaboration with an organization a successful one. As a teacher she has a didactic capacity that makes, what could be a tedious process, a very fun and engaging activity. She made me fall in love with rotoscoping and I've been practicing since."
- Andrea Vela Alarcón, illustrator and art educator
___


"Iveta cares about her students immensely. While taking her course at UC Berkeley Extension, I saw that she approached every class ready to go in-depth into the week's reading assignments as well as animation tutorials. I learned a great deal about Rotoscoping, After Effects, and freelancing in the animation industry. She has such a caring demeanor and will sit with you to give you constructive feedback on your work and push your animation further. She believes in her students and wants to make it easier for those that follow her path to enter the professional world. You will gain a great mentor and friend with Iveta and I recommend her to everyone."
- Avital Glibicky, graphic designer
"I was impressed with Iveta's personal and professional work and was very curious to learn more about her process at the TAIS (Toronto Animated Image Society) Rotoscoping workshop. Iveta is a highly effective communicator and educator, and I found her class to be challenging, exciting, and liberating.
As a veteran 3D animator working in the film and game industries, I was hoping to explore some new techniques. I did not expect to experience such a fundamental shift in how I look at motion and form. Iveta's workshop gave me the opportunity to look at movement, colour and shape with a new mindset, a new lens through which I can approach my personal and client work. Freed from the tyranny of form, I found I could play with space, exaggeration and distortion in a new and exciting way.

The workshop itself was a fun and collaborative experience. Iveta was able to impart a spirit of play and learning, managing the group as a whole and also able to provide effective one-on-one instruction, being both inspired and inspiring, and showing genuine interest in her students, their work, and their process."
- Cathy Feraday Miller, Rocket 5 Studios, animator and educator
___


"Iveta is a wonderful instructor who pairs joyful creativity with business acumen. Her passion for animation is contagious: it will inspire you to stretch outside of your comfort zone and discover what is possible. She is deeply knowledgeable, on-trend, communicative, and generous with insights from her freelance career. Her coaching will help you realize your vision and produce work in a more professional context. Iveta instilled within me a greater confidence in my practice and what I can create. I strongly recommend any opportunity to learn with her."
- Eva Slusser, Senior Marketing Coordinator and creative
___


"Iveta's animation class provided me with the skills and theory to boost my portfolio for freelance graphic design work and my graduate school application. I feel much more confident attending CCA's Fall-2020 graduate program in MFA Design/DMBA-Design Strategy. Her teaching style and curriculum helped me get over the initial intimidation with learning After Effects. It also made me a better instructor. I have used the method we learned in class to create a group rotoscope animation with high school graphic design students. They were amazed and more than satisfied with the end product for showing at a local film festival."
- Melissa Ortiz, graphic designer and art teacher